Year 2 and 3 - Ash Class
Ash Class Autumn 1 Review
In Ash Class this half term, our topic has been 'Let's explore… Somerby' and we have done exactly that!
We started our topic by exploring ourselves, what we look like and our feelings and emotions. We created self-portraits inspired by Frida Kahlo. Then, we explored colour mixing and created self-portraits inspired by Andy Warhol.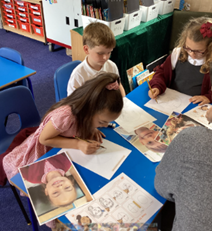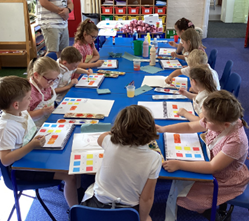 Then, we began learning all about the geography of our school and the surrounding area. We have explored aerial photographs and created maps and keys of our classroom and school. We also plotted a walk to Alma Bank Farm on a map using compass directions, which we followed.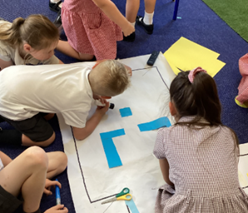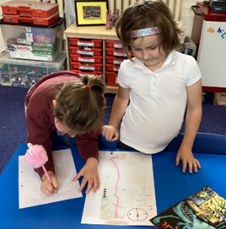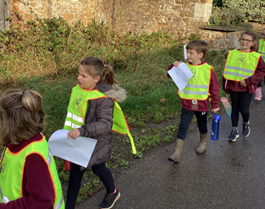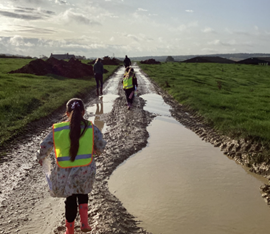 We have been very creative in our Design and Technology lessons this half term. We have explored how wheels move and what stops them from moving. On our visit to Alma Bank Farm we noticed lots of farm vehicles, so we have had a go at creating a model farm vehicle with moving wheels to send to Farmer Barnes.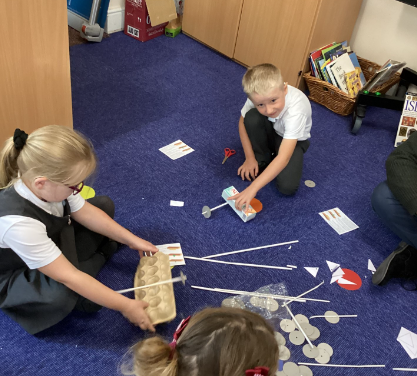 We have also become scientists, exploring animals and living things. We have learned the 7 life processes and all about micro and world habitats! We used this knowledge when creating PowerPoints all about a penguin's habitat.